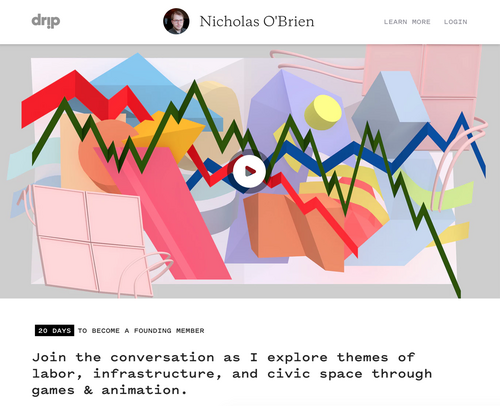 If you've followed this game's development, downloaded it, or have added it to your collection (THANK YOU!), please take a moment to go check out my recently released Drip page:
Drip is a new micro-patronage platform from Kickstarter for artists and creatives to build sustained support from their followers and friends. For the next couple of weeks you'll be able to subscribe to my Drip and become a founding member for just $3/month. Also during this time you can get the *upgraded* level for a special discount of $6/month (will be $9/month after the founding member period).

It would really mean a lot to me to have your continued support and to also get your feedback as I publish new projects, animation, and writing to this platform.
I've been considering releasing some other updates on The Trolley to help guide players around the map a bit to make sure they can complete tasks without too much frustration, so I'd love to continue to get great feedback from you!
more soon!